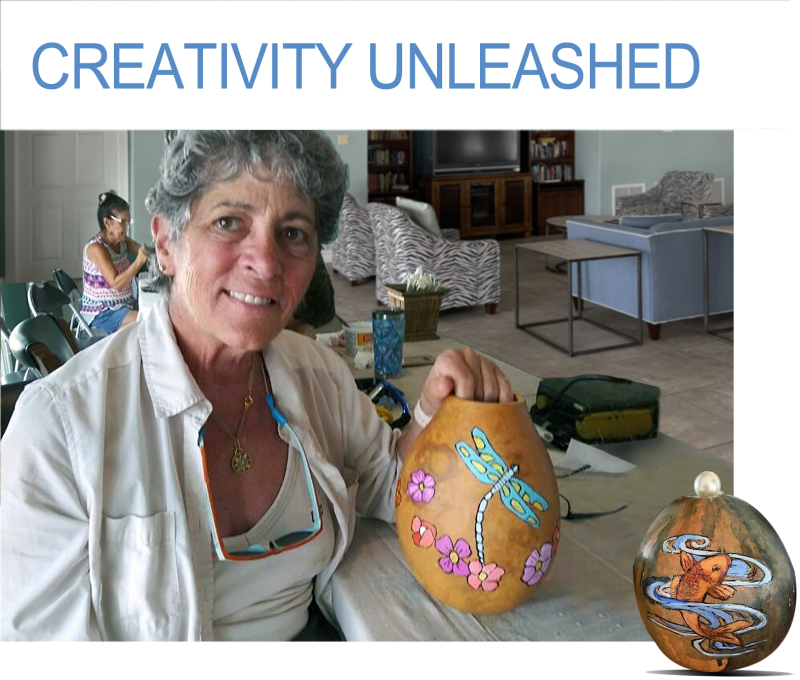 ART STUDIO INSTRUCTION
Hidden abilities exist within us all.
A bit of friendly encouragement, and some professional guidance, can often uncover unrealized artistic potential.
Who knew that Serenoa was home to such a talented group? Budding painters, sculptors, and craftspeople often gather at the Serenoa Clubhouse throughout the year to socialize, conceptualize, and ultimately realize their artistic visions with the support of their fellow artisans, and the watchful guidance of local professional artists. So… don't be shy or intimidated. The "Paint & Sip" group welcomes all levels of artistic ability. Come expand your creative horizons… and unleash your potential!
Check the calendar, and the events page, for upcoming classes.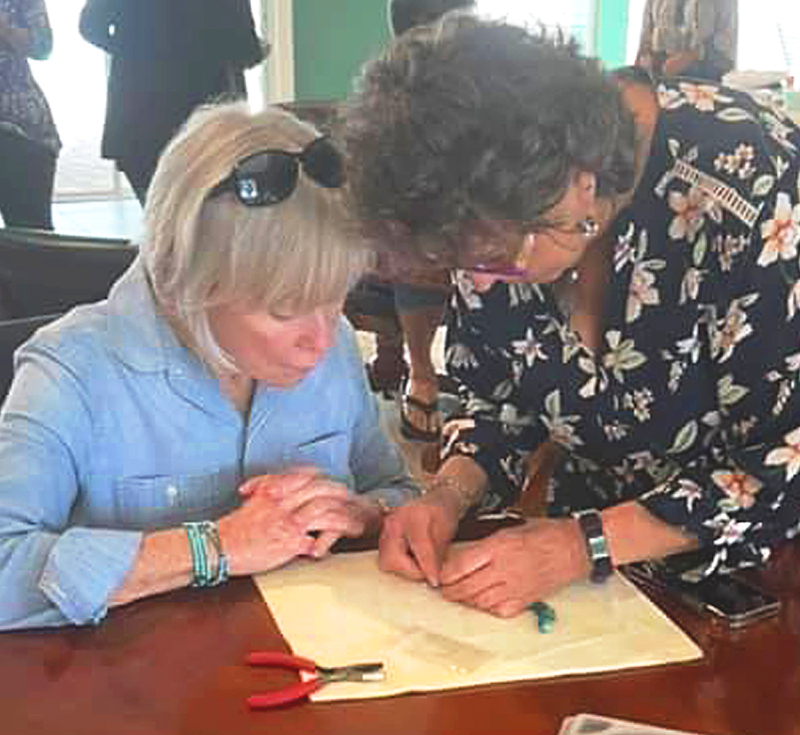 Behind the bangles, baubles and beads is a work of art waiting to adorn the wrist or neck.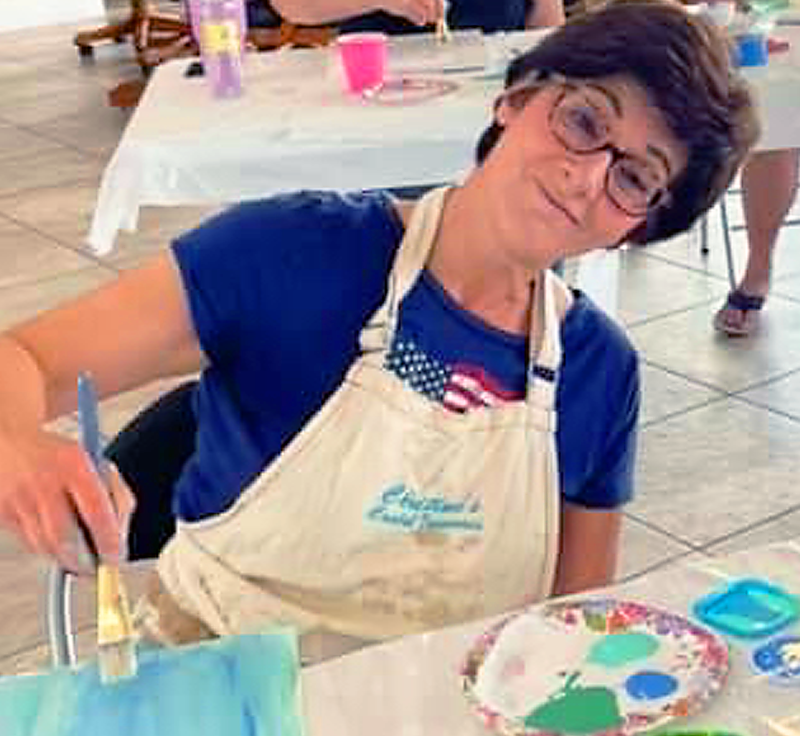 Painting is intuitive. Follow the guidance, and trust your instincts.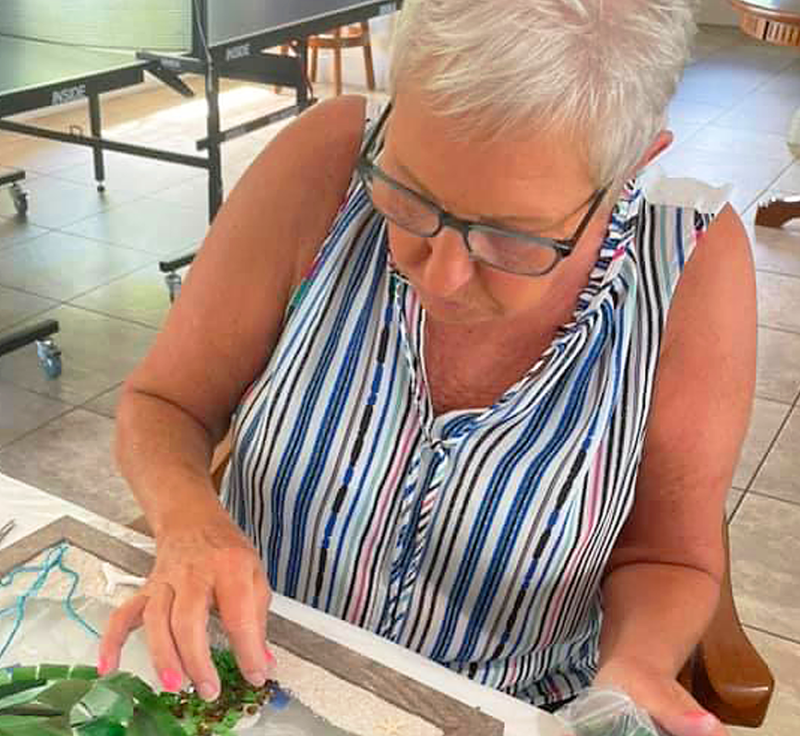 Art can be a calming, therapeutic outlet when you lose yourself in the activity.